Radon Testing Services
Radon, a radioactive atom, poses a significant health risk and stands as the leading cause of lung cancer among non-smokers. Vital to understand is that radon is omnipresent across Earth's surface.
At Smart Home Inspects, we emphasize the importance of radon testing for your property's safety. Radon can infiltrate homes through foundations, exploiting unsealed cracks and openings. This potential hazard doesn't discriminate—whether your property is new or old, has a particular foundation type, or is situated in a specific location.
The crucial question isn't if radon is present in your property, but rather how much is there. Our radon testing services provide the answer, offering insight into potential health risks.
The significance of radon testing cannot be overstated. Authoritative bodies such as the EPA, CDC, and W.H.O. strongly advocate for radon testing every 2 years, especially if a radon mitigation system is in place. Ensuring your well-being and fostering a healthier home environment are our priorities.
Smart Home Inspects is your partner in safeguarding your property and loved ones from the dangers of radon. Schedule your radon testing today and take a proactive step toward a safer living space.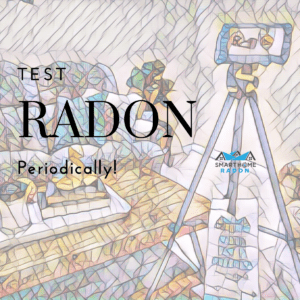 Our technicians are certified by the National Radon Proficiency Program (NRPP), and members of the American Association of Radon Scientists and Technologists (AARST). We only use approved devices that are calibrated yearly and cross-referenced every 6 months! We follow strict quality control and quality assurance protocols to ensure our tests will provide you with the most accurate information.
For more information on radon and our radon testing protocol, visit our sister company website – www.SmartHomeRadon.com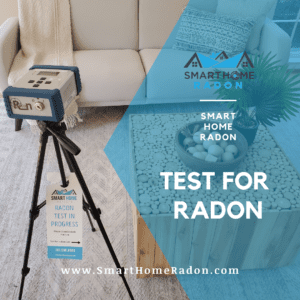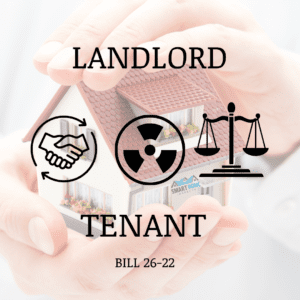 **For Montgomery County residents-
Radon Tests in Real Estate
-
Bill 31-15 - Effective October, 2016 - "a radon test must be performed using an approved device, and a report must be shared with buyers prior to or at the settlement day. The test must be performed no more than 1 year prior to the settlement date. " Click here for more information about the radon law.
Radon Tests for Rental Properties
-
Bill 26-22 - Effective July, 2023 - "landlords must provide a radon test report to tenants (NEW and RENEWALS), stating levels below the EPA action level. If initial tests are above 4.0pCi/L, landlords have 90 days to mitigate the premises and retest using a CERTIFIED radon professional. Applicable to all:  Single family (attached and detached) and Multifamily (ground level or basement) units)". Click here or here for more information about the law.