Comprehensive Commercial Inspections Tailored to Meet Your Unique Needs
Whether you're a building owner, property manager, leasing agent, lender, or tenant, our Comprehensive Commercial Inspections are specifically designed to cater to your unique requirements. At Smart Home Inspects, we proudly serve as your trusted partner, offering a meticulous evaluation of your commercial property. Our ultimate goal is to ensure that you're fully equipped to make well-informed decisions that seamlessly align with your individual goals and specific requirements.
In-Depth Property Assessment: Understanding Condition, Safety, and Functionality
A commercial inspection encompasses an all-encompassing examination of the intricate aspects inherent to your property. Our highly experienced inspectors meticulously assess its overall condition, safety measures, and functional capabilities. They delve deeply into critical components, including structural integrity, electrical systems, plumbing, HVAC systems, and various others. This comprehensive evaluation grants you a profound insight into the property's strengths and potential areas for improvement. By adeptly identifying these aspects, you can strategically sidestep unforeseen expenses while proactively planning for necessary enhancements.
Contact Smart Home Inspects today to schedule a Comprehensive Commercial Inspection tailored exclusively to your distinct needs. Our dedicated team is here to empower you with the invaluable insights essential for optimizing your commercial property's value, functionality, and long-term success.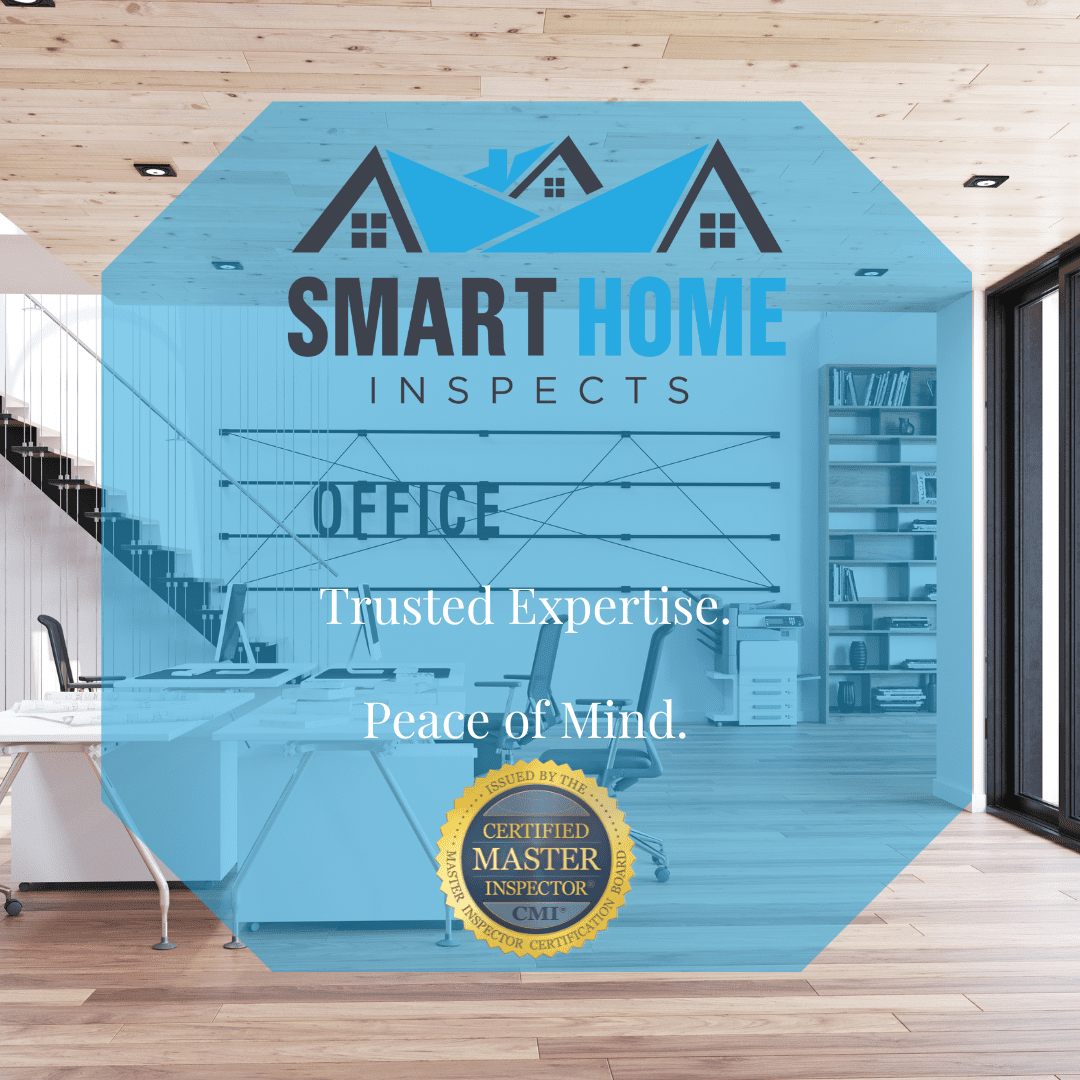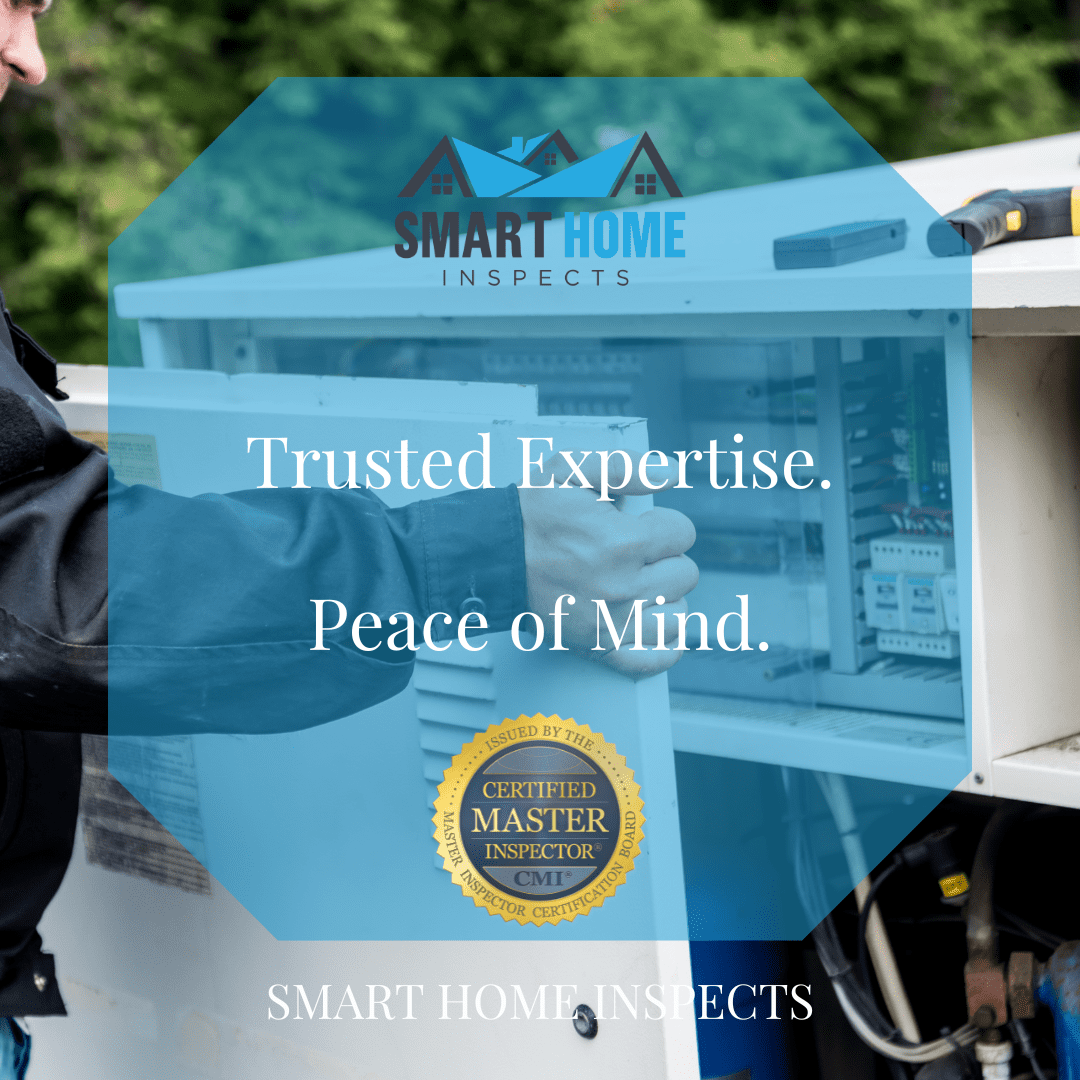 Safeguarding Your Investment: Addressing Issues and Enhancing Longevity
Our Commercial Inspection takes on the role of a valuable tool in safeguarding your significant investment. Beyond the identification of existing issues, it empowers you with profound insights into necessary maintenance, future repairs, and potential safety enhancements. Proactively addressing these critical aspects provides you with the means to optimize both the value and the longevity of your commercial property. Our comprehensive assessment equips you to confidently navigate the ever-evolving landscape of commercial real estate.
Empowering Informed Decisions: Knowledge as the Key to Success
In the realm of commercial real estate, knowledge stands as a formidable asset. Collaborating with Smart Home Inspects for a Commercial Inspection provides you with the empowerment needed to navigate this intricate landscape with unwavering confidence. Our meticulously detailed inspection reports supply you with the essential information required for making informed and strategic decisions. By contributing to your property's overall success, profitability, and holistic well-being, you're strategically positioning yourself for a highly prosperous and rewarding commercial endeavor.
Enhance your commercial venture's potential with the informed insights derived from a Comprehensive Commercial Inspection by Smart Home Inspects.
Contact us today to schedule an inspection that places you firmly in control of your property's future trajectory.
Types of Commercial Inspections We Perform
At Smart Home Inspects, we offer a diverse range of commercial inspection services tailored to meet the unique needs of various property types. Our experienced team is well-equipped to assess and provide detailed evaluations for different commercial spaces. Here are some of the types of commercial inspections we specialize in:
1. Apartment Buildings and Multi-Unit Residences
Our thorough inspection process covers apartment buildings and multi-unit residences, ensuring that every unit is examined for condition, safety, and functionality. From common areas to individual units, we assess critical components, providing a comprehensive overview of the property's condition. Moreover, we consider various factors that contribute to the overall safety and functionality of these spaces.
2. Warehouses and Light Industrial Inspections
Warehouses and light industrial spaces require specific assessments due to their unique features and systems. Our inspectors delve into structural aspects, equipment functionality, safety measures, and more. This thorough evaluation ensures that these spaces are operating efficiently and meeting necessary standards, ensuring the safety of both the premises and the people working within them.
3. Retail and Office Inspections
Retail and office spaces often have distinct layouts and requirements. Our inspections focus on the usability of these areas, evaluating factors such as electrical systems, HVAC, plumbing, and overall safety. This comprehensive analysis provides insights to help you create a safe and comfortable environment for employees and customers alike. Furthermore, our expertise ensures that potential issues are identified, allowing you to address them promptly.
4. Special Purpose Facilities
Special purpose facilities, such as healthcare centers, educational institutions, and religious buildings, have unique needs. Our specialized inspections cater to these specific requirements, ensuring that all critical systems and areas are thoroughly evaluated to meet regulatory standards. Through our meticulous examination, we help you maintain the integrity and safety of these specialized spaces.
5. Hotels
Hotels demand a meticulous inspection approach to ensure the comfort and safety of guests. Our team assesses guest rooms, common areas, amenities, and essential systems, offering a comprehensive view of the hotel's condition. By providing insights into potential areas of improvement, we assist you in maintaining high standards and enhancing the guest experience.
6. Lease Inspections
Lease inspections provide valuable insights for both landlords and tenants. Our assessments offer a clear understanding of the property's condition at the beginning and end of a lease term. Through our detailed evaluation, we help manage expectations and facilitate effective communication between parties, ensuring a smooth leasing experience.
No matter the type of commercial property, our inspection services are designed to empower you with the knowledge needed to make informed decisions, optimize property value, and ensure a safe and functional environment for all stakeholders. Contact us today to schedule a commercial inspection tailored to your specific needs.